About Us
Progressive Tool & Manufacturing
With a vision toward customer service and quality, PTM was founded in 1970 by Wendell Zwart. Today the vision continues, as PTM is a fully functional contract manufacturing facility, owned and operated by the same family.
PTM has grown to a 50,000 square foot facility with Plastic Injection Molding, Sheet Metal Fabrication and the support departments of Tooling/Design and Machining all under one roof. With a talented and experienced staff, PTM can take your product from concept to full production.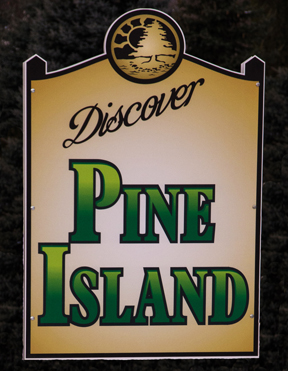 ---
Our Process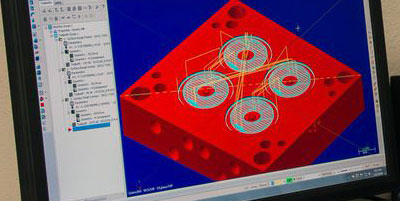 Design
Using Solid Works Cad software to 3D printers, our designers can take your product or your design and build mold or die to your specifications. Let PTM assist in taking your product from concept to reality.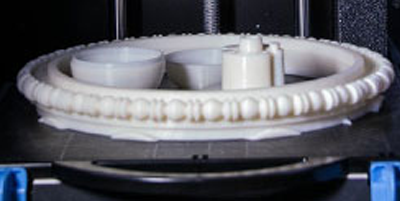 Prototype
Once your product has a functional design, our next step is producing parts from prototype to production.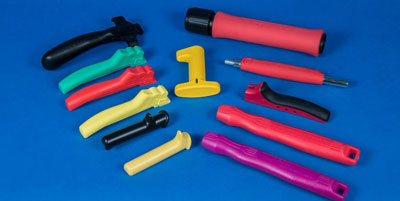 Plastic Injection Molding
If your product is a Plastic Injection Molding product, PTM can build the mold run your production in our presses to produce a quality part. Press capacity ranges from 1 ounce/ 22 ton to 96 ounce/ 550 ton.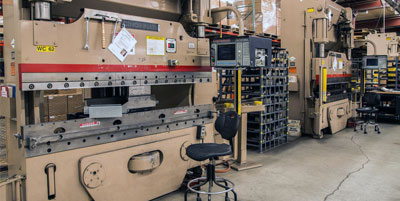 Sheet Metal Fabrication
PTM will program and run your parts in our Mazak Laser, Presses and Turret Press. PTM offers other support processes and secondary operations such as welding, pemnut insertion and assembly.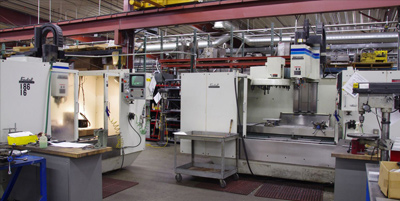 Machine Support
PTM has on-site CNC machining centers, sawing capabilities, surface grinders and lathes all to support our other departments or to complete secondary operations on customer products .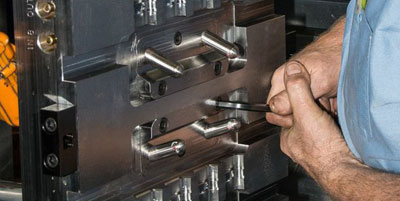 Tooling Support
Let PTM build your mold or die. We have a complete Tool Room, with EDM, CNC machining centers, surface grinders and more. We can also repair and maintain your "in-house" tooling.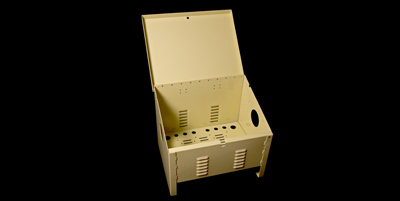 Assembly
As a "one stop manufacturer" PTM can assist with assembly of your product. Whether this is just a single additional step or several, let our staff complete your product.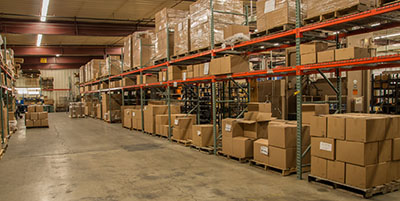 Shipping
PTM has an efficient Shipping Department to get your product to you on time as directed by your preferred carriers.
---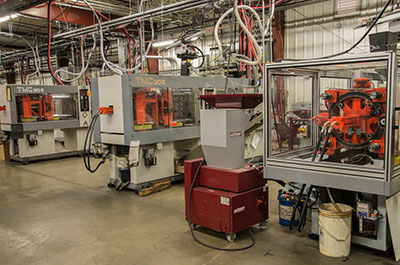 Take the Tour
Our Facility
Take a tour today of our 50,000 square foot facility. PTM is unique in what we have under one roof. PTM has the expertise and equipment to take your project and products from design to full production.
While on tour, you will see:
A complete Design Department with a 3D printer.
The Plastic Injection Molding Department with press capacity ranging from 1 ounce 22 ton to 92 ounce 550 ton.
The Sheet Metal Fabrication Department is where full production takes place using Mazak Laser with FMS system, Press Brakes, Punch Presses, Welding, Pemserting and various product finishing services.
The Tool Room and Machining Department where mold and die designs are built.
The Machining Department including saws and CNC Machining Centers.
The Shipping/Receiving Department which will package and ship your product.
---
Our Dedicated Staff
PTM has been producing customer specific OEM component parts for over 40 years. We offer "One Stop Manufacturing" with a focus on producing a quality product for our customer. Our staff and services will take your product from part design to full production including assembly and packaging. Meet our leadership staff and you will see they are not only dedicated but highly experienced.
Paul Axelson

Fabrication Supervisor

20+ Years of Experience

Patrick Pike

Machining Supervisor / Quoting / Programming

30+ Years of Experience

Steve Stark

Tooling Supervisor / Quoting / Design

35+ Years of Experience

John Lodermeier

Plastics Supervisor / Quoting

35+ Years of Experience

Jim Lovelace

Quality Control Manager

25+ Years of Experience

Wendy Rollie

Safety Coordinator / Benefits / Green Initiatives / Company Officer

20+ Years of Experience

Scott Zwart

Plant Manager / Quoting / Company Officer

30+ Years
---
Green Initiative
PTM has been in business since 1970. Since that time we have chosen to be a positive and responsible community business partner. We are concerned with protecting the environment of the local and state community in which we do business. Therefore, we have worked diligently to reduce and eliminate any hazardous waste produced during the course of our daily production. PTM is considered a VSQG for Hazardous Waste and we have maintained a No Exposure designation for Industrial Stormwater through the MPCA. Our recycling efforts include complete recycling of: used oil, scrap metal, card board and plastic material. We also work closely with our electrical power supply company to reduce our annual power consumption. Our environmental impact takes a prominent role in decision making for materials used and equipment purchased.