Sheet Metal Fabrication
Sheet Metal Fabrication
PTM offers full service Sheet Metal Fabrication contract manufacturing services. We offer laser cutting, forming in our presses and welding. PTM also has a wide variety of support services that enables us to complete a quality product. For over 40 years, our customers have put their trust in our highly experienced and quality driven staff. Take the tour and see why.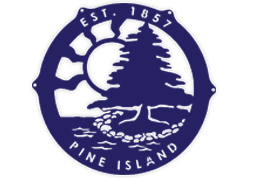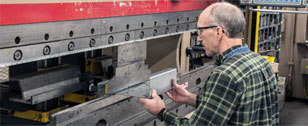 Capabilities & Materials
PTM has a complete on-site Sheet Metal Fabrication department. Beginning with our Mazak 2500 watt Laser w/FMS we can launch your product to full production. We have a varied range of Punch Presses and Press Brakes to form your product.
Other services include:
Stamping
Welding, wire feed, Mig/Tig, stick acetylene
Spot Welding
Pemserter Presses
Buffing & Deburring equipment including a Steel Master Machine
We also work closely with a core group of experienced subcontractors for finishing requirements to the product, such as painting, plating or anodizing to name a few. All products that PTM produces are inspected for quality and specifications set by our customers.
PTM can run many varieties of sheet metal stock including: steel, aluminum and stainless steels in thicknesses from 20 gage to .25 inches.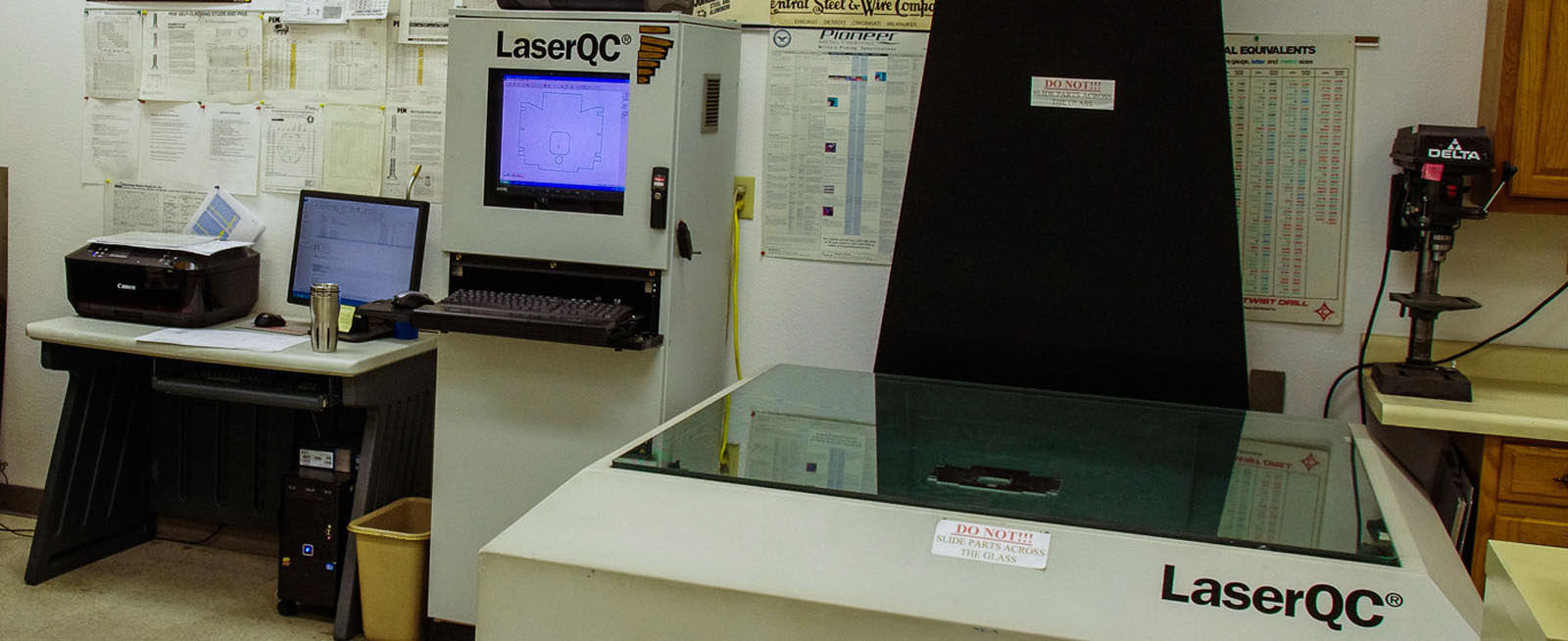 Quality Control
PTM has a Quality Management System (QMS) based on the wide variety of requirements of our customers.
Our number one goal is always a satisfied customer.
How do we achieve this?
Work closely with our customer to determine requirements and expectations
Communicate to PTM staff the customer requirements and expectations
Meet or exceed these requirements and expectations
Quality Policy: At PTM we pursue an ever-greater level of excellence in the provision of service to our customers, our employees, our community and the world. In this endeavor, we are dedicated to providing products and services that meet or exceeds customer expectations. Our commitment to the fulfillment of customer requirements and the meeting of our quality objectives will be evident in the quality, capability, efficiency, delivery and customer satisfaction that PTM consistently provides.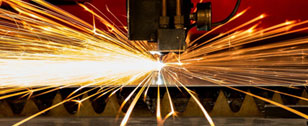 Support Services
Whether you need high or low volume production for your project, PTM is ready to assist with you with producing a quality product. Our experienced team specializes in assisting our customer in every aspect of custom part production.
Our services include:
Design refinement and engineering support using SolidWorks to assist with die or tool build
Documentation and Project Management
Die or tool build, repair and revision done by our experienced in house Tool Makers
Prototype fabrication
Secondary Operations using CNC Machining Centers, Assembly Work Stations, Welding, Buffing/Deburring and Pemnut insertion
Inspection by our Quality Department
Packaging/Shipping